A 2022 report estimates that Bitcoin mining results in the emission of 65.4 megatons of carbon dioxide per year — more than the country of Greece in 2019 — due to fossil fuel use.
A partnership between Marathon Digital Holdings and Utah-based Nodal Power hopes to provide an alternative to that dirty energy.
A first-of-its-kind pilot site, operated through an agreement between Marathon and Nodal Power, takes methane gas from a landfill and converts it to an off-grid, renewable energy source.
"A local company, run by people who grew up in the state, solved a problem that is actually probably going to be recreated hundreds of times across the globe," said Bryan Black, one of Nodal Power's co-founders.
Bitcoin, a type of cryptocurrency, doesn't have a stellar reputation when it comes to environmental impact. Sophisticated computers have to solve complicated math problems to generate more Bitcoin, which requires an enormous amount of electricity.
(Trent Nelson | The Salt Lake Tribune) Cooling fans for the data center of the Bitcoin mining site at the Davis landfill in Layton on Monday, Nov. 13, 2023.
Often, Bitcoin miners turn to fossil fuels for this electricity, which emits harmful greenhouse gases that contribute to global warming. Emissions from Bitcoin mining account for 0.19% of total global emissions, according to a 2022 report.
Nodal Power started toying with the possibility that methane gas from landfills could power Bitcoin miners back in 2021. Co-founders Matthew Jones, Daniel Sechrest and Bryan Black — the latter two originally from Utah — had already worked on an off-grid project in Price that powers a bitcoin mine using natural gas.
Using off-grid energy sources to power Bitcoin mines was a good concept, Black thought, but natural gas was already established and sought after by bigger companies as an energy source. Landfills offered something different.
When organic matter like food, landscape waste and wood breakdown, the decomposition process produces methane and carbon dioxide. Methane, the primary component of natural gas, is a greenhouse gas much more powerful than carbon dioxide.
Municipal solid waste emissions account for 14.3% of all methane emissions in the United States, according to the Environmental Protection Agency (EPA), making municipal solid waste landfills the third-largest source of human-caused methane emissions nationwide.
Methane, which is highly combustible, builds up underground, so the EPA requires landfills to collect and flare, or burn off, landfill gas. Flaring converts methane to carbon dioxide, which also contributes to global warming.
The EPA says that flaring converts 99% of methane to carbon dioxide, but a 2022 study found that flares effectively destroy just 91% of methane. Marathon and Nodal Power are getting that number closer to 100%.
Their pilot site captures gas from Davis landfill, a medium-size municipal solid waste landfill owned by the Wasatch Integrated Waste Management District located next to the Hill Air Force Base.
(Trent Nelson | The Salt Lake Tribune) The Davis landfill in Layton on Monday, Nov. 13, 2023.
Pipes run the landfill gas to a generator. The generator burns 100% of the landfill gas, converting it to electricity, Swick said. That electricity then powers Bitcoin miners.
According to Marathon, the pilot site mitigates 4,842 more pounds of methane per month compared to if the landfill just flared its methane.
"We can drive economic value for landfills and investors by doing these types of projects," Black told The Tribune. "There's a huge environmental benefit because there's an efficiency gain in destroying the methane instead of just flaring it, and you can actually bring more landfill gas to energy projects, which can displace other dirtier or old types of energy."
One of the most expensive parts of Bitcoin mining is electricity, and using gas from Davis landfill as an energy source reduced that expense, Swick said. Across all of Marathon's currently operating miners, the energy they're getting from Davis landfill is the cheapest.
Marathon brought its own Bitcoin miners to plug into Nodal Power's preexisting data center. The two companies now share the revenue generated from the pilot site.
(Trent Nelson | The Salt Lake Tribune) Bitcoin miners at the Davis landfill in Layton on Monday, Nov. 13, 2023.
One of the biggest benefits of using landfill gas to power these Bitcoin miners is that it doesn't affect the larger electrical grid. Black said that 100% of the energy that leaves the generator powered by landfill gas goes to the Bitcoin miners on site.
Nodal Power has three patents pending on the technology that the company created at Davis landfill, Black said.
There are many different types of landfills all over the United States — privately owned, publicly owned, large, small, remote, urban. And while those differences are crucial when deciding whether or not to connect a landfill to the larger electrical grid, they're rendered moot by Bitcoin miners.
It can be difficult for smaller landfills to connect to the electrical grid and convert their methane gas to energy in that way, Swick said, which is where Bitcoin miners come in. Bitcoin miners are easy to transport, and you can put them anywhere where there's power, making them "location-agnostic."
"Imagine this being out in the middle of nowhere in Utah," Swick said. "Suddenly, you'd have money coming in and methane being mitigated there. This is what gets me out of bed in the morning."
Other methane-producing industries have also found ways to mitigate their emissions in Utah. In 2021, an oil field near Moab stopped flaring natural gas emitted as part of the oil production process and started burning it to fuel Bitcoin mining.
Before that, in 2017, a facility in North Salt Lake began converting food waste to natural gas and fertilizer with the goals of saving landfill space and reducing emissions.
(Trent Nelson | The Salt Lake Tribune) A Bitcoin miner at the Davis landfill in Layton on Monday, Nov. 13, 2023.
The success of Nodal Power and Marathon's partnership has led both companies to believe that they can utilize the technology at Davis landfill almost anywhere.
"We can replicate this at hundreds of landfills across the United States that don't have the infrastructure, and we can even go globally at landfills that don't have the types of resources that we do here," Black said. "That's another thing we're really excited about: How we can replicate this and solve the methane emissions problem globally."
Utah wasted $48 million worth of natural gas — which is mostly composed of methane — in 2019, according to a recent report. That's 16 billion cubic feet of gas released into the atmosphere, contributing to air quality and climate concerns.
For Black, the question ultimately becomes: "For Bitcoin mining specifically, why not just use a wasted energy source?"
(Trent Nelson | The Salt Lake Tribune) The Davis landfill's Bitcoin mining site in Layton on Monday, Nov. 13, 2023.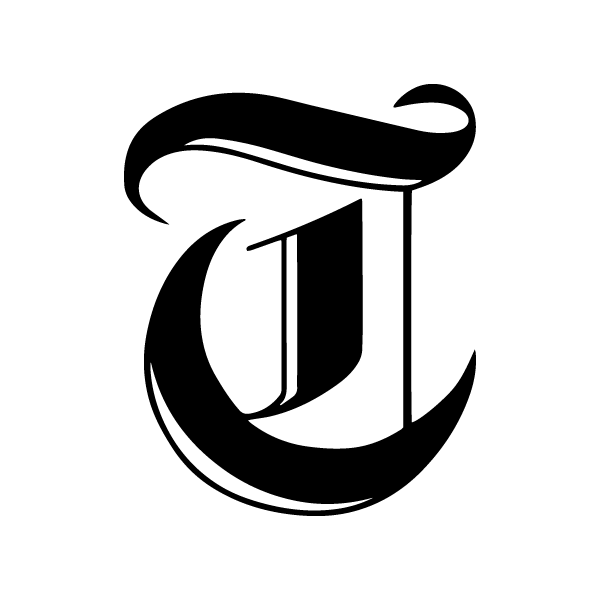 Subscribe To Open Lands Newsletter

Get the latest news by subscribing to our Open Lands newsletter. Enter your email below to receive more stories like these right to your inbox.
Editor's note • This story is available to Salt Lake Tribune subscribers only. Thank you for supporting local journalism.