Monday, February 27, 2023 05:15 AM | GlobeNewswire via QuoteMedia
Blockchain in Supply Chain Market Projected to Hit $17.15 Billion at a 45.55% CAGR by 2030- Report by Market Research Future (MRFR)
Blockchain in Supply Chain is growing due to the increased use of blockchain in retail and SCM
New York, US, Feb. 27, 2023 (GLOBE NEWSWIRE) — According to a comprehensive research report by Market Research Future (MRFR), " Blockchain in Supply Chain Market : By System, By System By End-User Forecast till 2030", the market is predicted to thrive substantially during the assessment era from 2022 to 2030 at a healthy CAGR of approximately  45.55% to attain a valuation of around USD 17.15 Billion by the end of 2030.
The development of blockchain technology and its applications is driven by the demand for greater supply chain transparency and improved security in supply chain transactions. Nevertheless, because legal limits might change at any time, it's possible that a company won't be able to use blockchain technology for the full time that is expected. A shared database, a decentralised network, and a system for tracking digital transactions are all components of the peer-to-peer distributed computing platform known as blockchain. The development of blockchain technology and its applications is driven by the demand for greater supply chain transparency and improved security in supply chain transactions.
Lockdowns due to the COVID-19 outbreak have locked down economies and are having an impact on every link in the supply chain in North America. As a result, a number of firms have altered their standard production processes to produce items like PPE kits and other essential medical supplies. According to a survey of 143 supply chain decision-makers in Europe by the Supply Chain Media, the COVID-19 epidemic is having an impact on the supply chains of practically all European manufacturers, distributors, and retailers. Blockchain is being utilised to keep precise data about the storage and upkeep of vaccines in order to ensure the proper distribution of the COVID-19 vaccine.
Get Free Sample PDF Brochure:
https://www.marketresearchfuture.com/sample_request/6702
Blockchain technology is being used by many industries because it improves efficiency and visibility. Retail, financial services, and e-commerce are just a few of the businesses that use it.
In addition, a lot of big businesses are using blockchain technology to track their shipments and handle their intricate records. Interoperability, which enables companies to safely exchange data and information with suppliers, manufacturers, and vendors, is another crucial component. The supply chain becomes more transparent when goods are delayed along the way.
The retail and SCM industries see a daily flow of information and a number of transactions. Data on purchases, sales, fees, approvals, certifications, and disbursements are just a few examples of the types of information that could be included in the data. Businesses in the supply chain industry struggle with decreased prices, accelerated speed, and ongoing quality and product flow monitoring.
Many players in the SCM industry have started integrating blockchain technology to improve business operations' efficiency and transparency as well as the final delivery process as a whole. One of the main drivers of the market's expansion is expected to be the use of blockchain technology in an SCM system to eliminate data manipulation. Also, this technology allows transactions to be recorded on distributed ledgers, which helps many agencies by improving efficiency, boosting transparency, and lowering fraud.
Blockchain in Supply Chain Market Report Scope:
| | |
| --- | --- |
| Report Metrics | Details |
| Blockchain in Supply Chain Market Size by 2030 | USD 17.15 Billion (2030) |
| Blockchain in Supply Chain Market CAGR during 2022-2030 | 45.55% |
| Base Year | 2021 |
| Forecast | 2022-2030 |
| Report Coverage | Revenue Forecast, Competitive Landscape, Growth Factors, and Trends |
| Key Market Drivers | Increased use of blockchain in retail and SCM |
Browse In-depth Market Research Report (100 Pages) on Blockchain in supply chain Market :
https://www.marketresearchfuture.com/reports/blockchain-supply-chain-market-6702
Prominent players in the blockchain in supply chain market research include
IBM Corporation
Ripple
Chain Inc
Microsoft Corporation
Coinbase
Blockchain Tech Ltd
Earthport PLC
Abra Inc
Bitfury Group
Deloitte Inc
Digital Asset Holdings
Segmentation
Payment and settlement and counterfeit detection are the two applications that dominate the market. In 2021, the category of counterfeit detection saw the most market growth. used to determine whether the product is genuine. Barcodes are used in blockchain-based anti-counterfeiting solutions to track and trace products along the supply chain and guarantee that buyers receive genuine goods. Nonetheless, it is projected that payment and settlement would increase the fastest. increased use of blockchain technology to speed up supply chain operations.
According to the design, the application and solution providers and middleware providers make up the blockchain in supply chain market segmentation. The blockchain's highest market share in 2021's supply chain market expansion was held by application and solution providers.
Retail & consumer products and manufacturing are the vertical market segments for blockchain in supply chains. The market for blockchain in the supply chain was led by the retail and consumer products sector in 2021. This market is growing as a result of a surge in supply chain process simplification among players in the retail sector.
Ask for Discount:
https://www.marketresearchfuture.com/check-discount/6702
North America, Europe, Asia-Pacific, and the Rest of the World are the different regions into which the blockchain in supply chain market has been segmented. The largest share of the market was in North America. The region with the highest CAGR during the predicted period will be Asia-Pacific.
In 2021, North America held the majority of the market share. North America is regarded as the region with the highest developed infrastructure and technological adoption. The primary determining factor in this field is how the big blockchain technology solution providers act generally. Companies in a wide range of industries, including as manufacturing, healthcare, retail and consumer goods, and logistics, present an essential opportunity for vendor growth.
In 2021, Asia-Pacific had the second-largest market share. It is advancing technologically due to its early adoption of new technologies. The most recent trends of widespread adoption of trucking, containerization, and computerization, which result in scaled shipping and delivery of raw materials, Work In Progress (WIP), and finished goods around the world and effectively improve cost, quality, and delivery of supply chain, are also driving factors for blockchain supply chain software and services. The growing tendency of APAC firms towards leaner, more agile supply chains with end-to-end visibility is one of the key drivers driving the demand for blockchain supply chain software and services in the region.
Ask To Expert:
https://www.marketresearchfuture.com/ask_for_schedule_call/6702
Unknown standards and regulatory status
Regulatory agencies must be aware of the gaps in the existing legislation and how these limitations may affect all applications that rely on technology as it develops. Regulator uncertainty is still a problem for the blockchain supply chain market.
One of the main barriers to implementing blockchain technology, particularly for SCM in many industrial sectors, is the requirement for additional laws. The acceptance of regulations by healthcare companies is one of the key obstacles to the transformation of supply chain systems. To create uniform standards for blockchain technology, healthcare institutions are cooperating closely.
There is a growing need to automate supply chain functions and eliminate middlemen.
Only a few of the services that make up the supply chain ecosystem include legal, settlement, insurance, transport management, normative compliance, route planning, fleet management, delivery schedules, and connectivity with stakeholders. In these transactions, intermediaries are required. In the end, it automates supply chain operations and encourages direct interaction between stakeholders, doing away with the need for middlemen.
A further advantage of blockchain technology is the ability to precisely track each transaction's point of origin, even when there are several transactions and the data they generate to handle.
Related Reports:
Cloud Computing Market Research Report – Global Forecast till 2027
Software Defined Everything Market Research Report – Global Forecast till 2027
Smart Sensors Market Research Report- Global Forecast to 2027
About Market Research Future:
Market Research Future (MRFR) is a global market research company that takes pride in its services, offering a complete and accurate analysis regarding diverse markets and consumers worldwide. Market Research Future has the distinguished objective of providing the optimal quality research and granular research to clients. Our market research studies by products, services, technologies, applications, end users, and market players for global, regional, and country level market segments, enable our clients to see more, know more, and do more, which help answer your most important questions.
Contact  Market Research Future (Part of Wantstats Research and Media Private Limited)  99 Hudson Street, 5Th Floor  New York, NY 10013  United States of America  +1 628 258 0071 (US)  +44 2035 002 764 (UK)  Email: sales@marketresearchfuture.com  Website: https://www.marketresearchfuture.com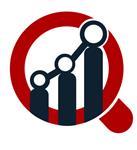 Stay In The Know
Subscribe to our daily morning update newsletter and never miss out on the need-to-know market news, movements, and more.
You May Also Like