Altcoins have become one of the most preferred ways for crypto investors to secure massive gains in the industry especially given Bitcoin's massive growth rate in the last decade. Because a lot of these altcoins have significantly smaller market caps, they tend to have a lot of runway for growth, making them an enticing option. So here is a list of the top 3 altcoins that could 100x your crypto portfolio in the coming bull market, in no particular order.
Memecoin (MEME): The New Meme Crypto
Memecoin (MEME) is the latest brainchild from the 9GAG team. The team had successfully launched multiple non-fungible token (NFT) projects in the last year before finally moving on to the launch of their very own cryptocurrency; MEME.
So far, MEME looks to be like any other meme coin in the crypto market with no promises or roadmap. But as far as altcoins go, MEME has one of the most important factors that can guarantee success for a project and that is a very strong community.
The Memecoin official Twitter account already has 2.8 million followers, surpassing established meme coin players such as Floki Inu and falling just behind Shiba Inu which sits at 3.7 million followers. This massive support from the community, coupled with the fact that its market cap is sitting at only $180 million, makes it one of the altcoins with a lot of potential going into the bull run.
Liquity (LQTY) Joins Altcoins With Potential
Liquity (LQTY) has made a name for itself as being one of the decentralized finance (DeFi) protocols offering interest-free borrowing on the Ethereum network. This is a good draw for investors looking to take out loans but not having to pay huge interest on those loans.
In the DeFi summer that was recorded between 2020 and 2021, these kinds of protocols were proven to be an investor favorite. As such, their native tokens are wont to soar if there is a repeat of such a trend.
LQTY token is still trading below $2 and just like MEME, it has a low market just above $150 million. This makes it one of the altcoins with a good runway to grow especially in a bull market and secure good gains for crypto investors.
LQTY price at $1.69 | Source: LQTYUSDT on Tradingview.com
Shiba Inu's BONE Could Be A Game Changer
For years, the Shiba Inu-based BONE token has been able to fly under the radar and has not achieved the notoriety of some of its meme coin counterparts. However, this could quickly change especially with the launch of the Shibarium network.
Shibarium, which is a Layer 2 network built atop the Ethereum blockchain, actually uses the BONE token as its ecosystem utility token. Many expected this to be Shiba Inu but the team has clarified that SHIB only acts as a governance token in the network.
Given that BONE is the native token of the Shibarium network, it stands to gain a lot when the network begins to gain widespread adoption. And with a market cap under $160 million, there is still a long way to go for BONE to catch up with its competitors in the space.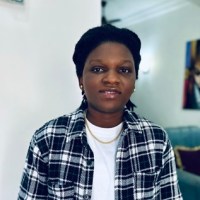 Best Owie is a seasoned managing editor with a wealth of experience currently serving as the Managing Editor at NewsBTC. Best is a highly skilled professional with a track record of producing engaging and informative content. With a keen eye for detail and a passion for accuracy, Best is committed to ensuring that each article published meets the highest standards of quality. Best has over six years of experience in the crypto industry and has overseen the creation and publishing of thousands of articles over the years. When not curating engaging content, Best can be found reading a book with a cup of hot chocolate, enjoying a Netflix series, or exploring the outdoors. Best is a true professional in every sense of the word with an exceptional dedication to producing high-quality work.