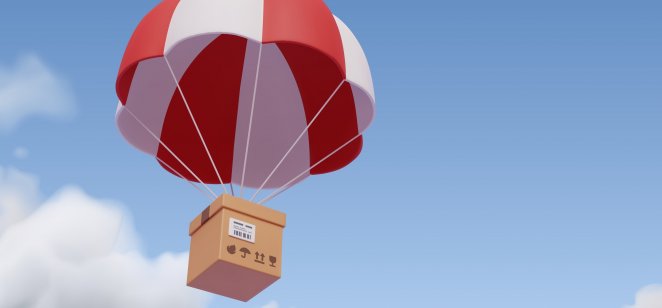 The launch of aptos (APT) and its airdrop made waves in the cryptocurrency space last week, prompting many traders to wonder how they could become involved in other upcoming airdrops.
Market watchers have taken to crypto Twitter in big numbers to share their theories on potential upcoming airdrops – which is the free distribution of cryptos to early supporters.
Arbitrum, zkSync and Sui are some of the most highly desired airdrops. So what steps can traders consider taking to improve their eligibility for receiving airdrop tokens?
What is your sentiment on BTC/USD?
Vote to see Traders sentiment!
BTC to US dollar
Arbitrum
Arbitrum is a Layer 2 protocol designed to help speed up transactions on the Ethereum (ETH) network and slash transaction fees. Speculation about the Arbitrium airdrop has been rife since early October.
But the topic received renewed attention on the back of the heightened interest in airdrops last week.
In a series of tweets, cryptocurrency analyst and commentator Miles Derschner speculated on Twitter: "The Arbitrum token (and airdrop) is coming sooner than we think. People made $10,000-$50,000 from Optimism. Arbitrum is next."
Derschner went on to list his suggested steps for traders wishing to "put [themselves] in the best position to receive an Arbitrum airdrop". These included: bridging to and from Arbitrum, interacting with some of the 127 Arbitrum decentralised applications (DApps) – especially the Arbitrum-focused applications – and participating in Arbitrum Odyssey.
The third step will be particularly, believes Derschner, who went on to explain Odyssey "was an eight-week initiative that was launched in June, which involved users completing a series of tasks to win NFTs". He added:
"Due to network congestion, they paused Odyssey. However, with the launch of Arbitrum Nitro (a major network upgrade), it is expected to be resuming shortly. This will likely be the #1 prerequisite to receive an airdrop."
Derschner also recommended that traders wishing to claim airdrop tokens should keep up to date with Arbitrum's Discord channel.
The Arbitrum token (and airdrop) is coming sooner than we think.

People made $10,000-$50,000 from Optimism.

Arbitrum is next.

Don't miss out on what is potentially the biggest airdrop of the year.

Here's how to prepare. ????

— Miles Deutscher (@milesdeutscher) October 24, 2022
zkSync 2.0
While Ethereum Layer 2 network  zkSync 2.0 will launch on the mainnet later this week, the final token distribution round is now live. 
The official zkSync Twitter account revealed: "[The] zkSync token airdrop final round is live! The last round of the $50m token distribution has started, last chance!"
To be eligible, traders need to mint a Whitelist NFT on OpenSea, zkSync tweeted.
???? zkSync Token Airdrop Final Round Is Live!

The last round of the $50 million token distribution has started, last chance!

To check if you're available for round 3:
➡️ https://t.co/MEY14BYbqO

???? For more information regarding the token distribution, see the official website. pic.twitter.com/7NF1A3Tyjh

— zkSync | Airdrop Is Now Live  (@zksync_io) October 24, 2022
Sui
Sui is a Layer 1 blockchain that launched in March. Last month, the team behind Sui, Mysten Labs, raised $300m in a Series B funding round. 
The funding, according to a Mysten Labs blog post, was used to "to expand its stellar team to accelerate Sui's launch, invest in the Sui ecosystem and continue our expansion into the APAC region.". 
While the SUI token airdrop was not confirmed, decentralised finance (DeFi) asset management dashboard DeFiYield has offered a number of suggestions to traders looking to increase their eligibility for receiving the token via an airdrop.
"Create a Sui wallet; request Sui testnet tokens; create Sui non-fungible token (NFT) on testnet; mint a Sui name on testnet," said DeFiYield on Twitter. 
At the time of writing, it is important to remember that these susggestions are speculation until an airdrop event and its qualifying critera are officially announced. Investors should bear this in mind, along with carrying out their own thorough research, before deciding to get involved in any potential airdrop.
Related reading