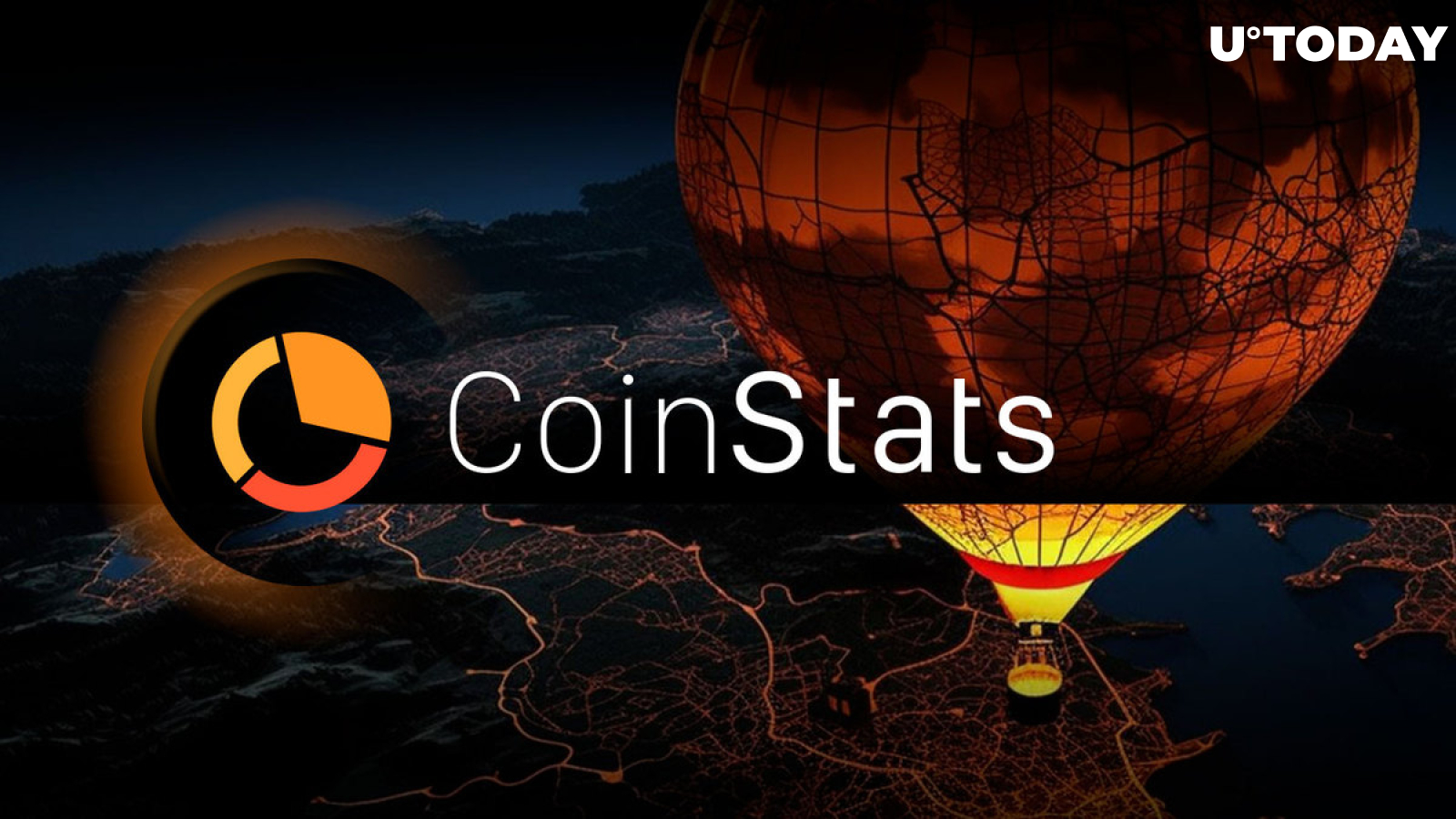 Cover image via www.freepik.com
Disclaimer: The opinions expressed by our writers are their own and do not represent the views of U.Today. The financial and market information provided on U.Today is intended for informational purposes only. U.Today is not liable for any financial losses incurred while trading cryptocurrencies. Conduct your own research by contacting financial experts before making any investment decisions. We believe that all content is accurate as of the date of publication, but certain offers mentioned may no longer be available.
CoinStats, a multi-blockchain analytical instrument for portfolio management, shares the details of its latest update. With the new function, airdrop farmers will be able to build a more reasonable and flexible strategy of activity on target blockchains.
CoinStats releases Chain Activity feature
New-gen crypto portfolio management platform CoinStats releases Chain Activity tooling to let customers keep tabs on their wallets' activities, with a focus on chains with potential for retroactive airdrops.
Welcome to Uptober Updates! 🚀

The new version of CoinStats is knocking on your door, ready to give you a handful of sweet changes 🍬

Let's jump in👇 pic.twitter.com/ZbvlXTwmPc

— CoinStats (@CoinStats) October 27, 2023
With this function, every customer can compare the performance and activity of his/her wallet with that of its competitors. Simply put, it demonstrates the likelihood of being included in the leaderboard for this or that hotly anticipated airdrop.
Chain Activity displays user score and top percentile ranking based on its on-chain activity. It introduces a scoring mechanism capped at 100 points. The Chain Activity indicator reflects the average percentage of wallet activity. Displayed as the top card, it gives customers a holistic picture of how their wallets are doing.
Above all, the interface of the new feature demonstrates net transaction count, aggregated trading volume, total fees spent and the details of the latest on-chain activity. These indicators are crucial when it comes to choosing the potential winners of retroactive airdrop campaigns.
As covered by U.Today previously, winners of the latest top-tier airdrops received over $3,000 in bonuses.
Chain Activity supports zkSync Era, Starknet, Polygon zkEVM and more
The new function seamlessly interacts with all red-hot L2 platforms that are most likely to be the next big things in the airdrops segment. 
The newly launched feature is invaluable for those engaged in airdrop farming in the zkSync Era, Starknet, and Polygon zkEVM. Airdrop enthusiasts can use Chain Activity to assess their likelihood of getting an airdrop and compare their wallets' engagement with the overall actions on the chain. 
To check on-chain their wallet address's Chain Activity, customers can visit CoinStats or download the CoinStats app for smartphones. The interface is clear and newbie-friendly: users can simply connect  their wallets, navigate to the three-dot menu, and select "Analytics." A clear picture of wallet activity will be displayed.
New-gen personalized analytics tool for retail: What is CoinStats?
CoinStats is a trusted portfolio manager with over 1 million customers worldwide. It offers a seamless solution for managing all types of cryptocurrencies and NFTs on a single platform. CoinStats provides unparalleled convenience and speed in tracking, swapping, buying, sending, receiving and earning on crypto – all from one unified platform.
Users can connect their portfolios to CoinStats to track all their cryptocurrencies and set price alerts for specific coins and NFTs. Notably, CoinStats supports 70+ blockchains, allowing users to seamlessly navigate through a vast array of networks. 
CoinStats boasts the most extensive integration capabilities among all portfolio managers on the crypto market. It supports over 1,000 DeFi protocols and over 300 wallets, and exchanges, including Binance, MetaMask, Trust Wallet and Coinbase.
At the Token2049 conference in Singapore it made waves with the Degen Checkpoint offline campaign.