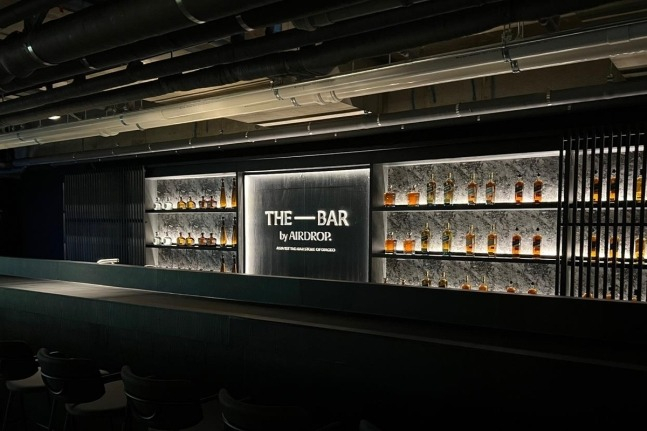 London-based global alcoholic beverage company Diageo announced on Wednesday it will open a pop-up store in Garosu-gil,  Sinsa-dong, Gangnam, Seoul on Nov. 25. This street is known for upscale boutiques, galleries, restaurants, and cafes.
According to the company, the pop-up store named The Bar-by Airdrop will run for six months by April next year. This pop-up was designed to provide South Korean customers, whose interest in whisky has grown rapidly, with a variety of brand experience opportunities, Diageo explained.
This is the first pop-up store of Diageo in Asia.
The Bar-by Airdrop will be open every Tuesday through Sunday, 2 p.m. to 10 p.m., until April of next year.
"We will be hosting various events over the next six months to introduce those who want to learn more about their personal tastes to the culture of elegant drinking, such as whisky classes led by experts, and to give customers a broader experience of the Diageo brand," a Diageo source said.
Write to Hun-Hyoung Ha at hhh@hankyung.com