Widely followed crypto analyst Michaël van de Poppe says a breakout is coming relatively soon for Bitcoin (BTC).
The crypto trader tells his 604,900 Twitter followers BTC is on the verge of a rebound and that two fundamental analysis (FA) factors will likely trigger it.
"Breakout is coming relatively soon for Bitcoin and if we combine that with FA, then we can clearly assume that;
– Jobless claims
– PCE [personal consumption expenditure] inflation 
Are going to be the trigger. If inflation slows down or jobless claims are fine, the FED might be slowing down the policy."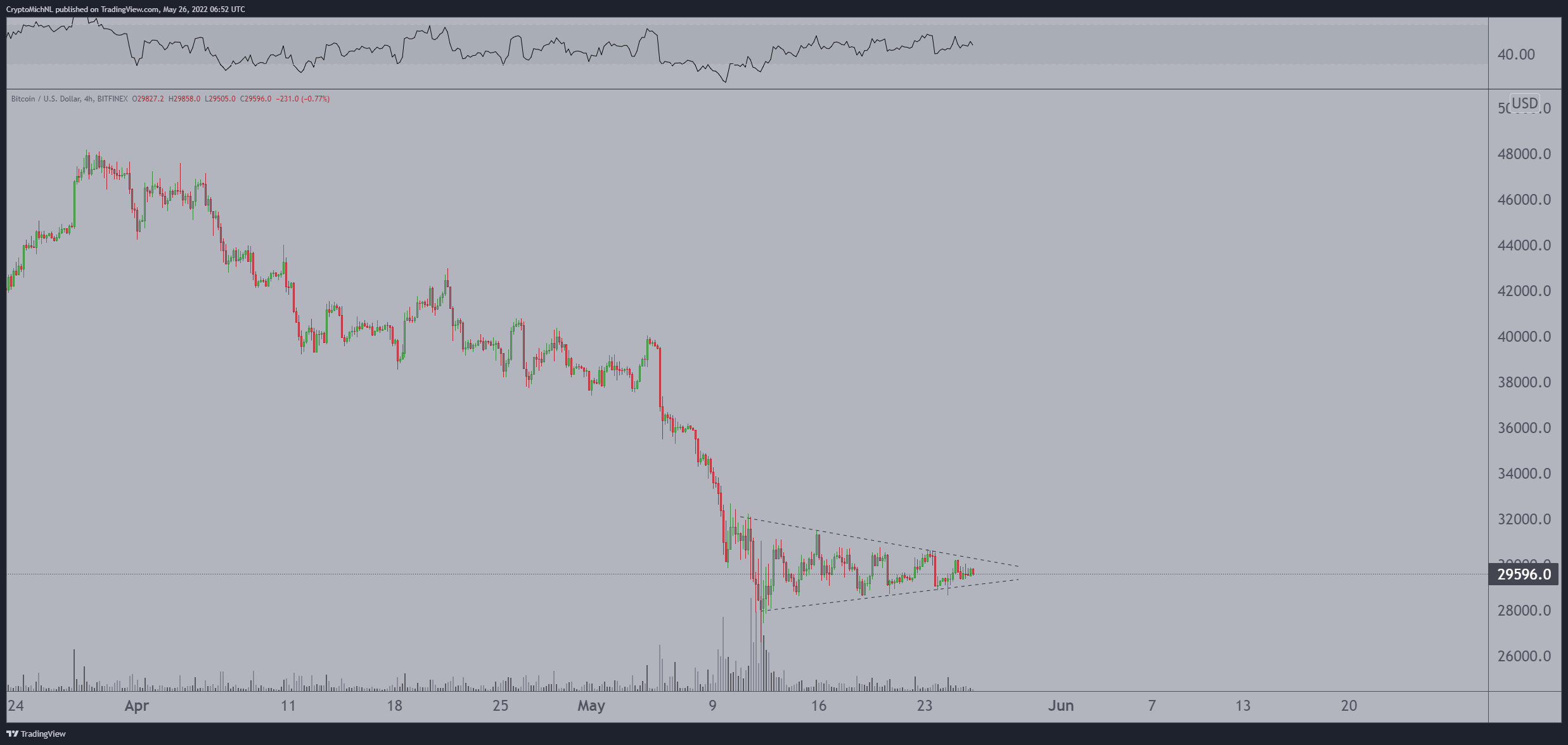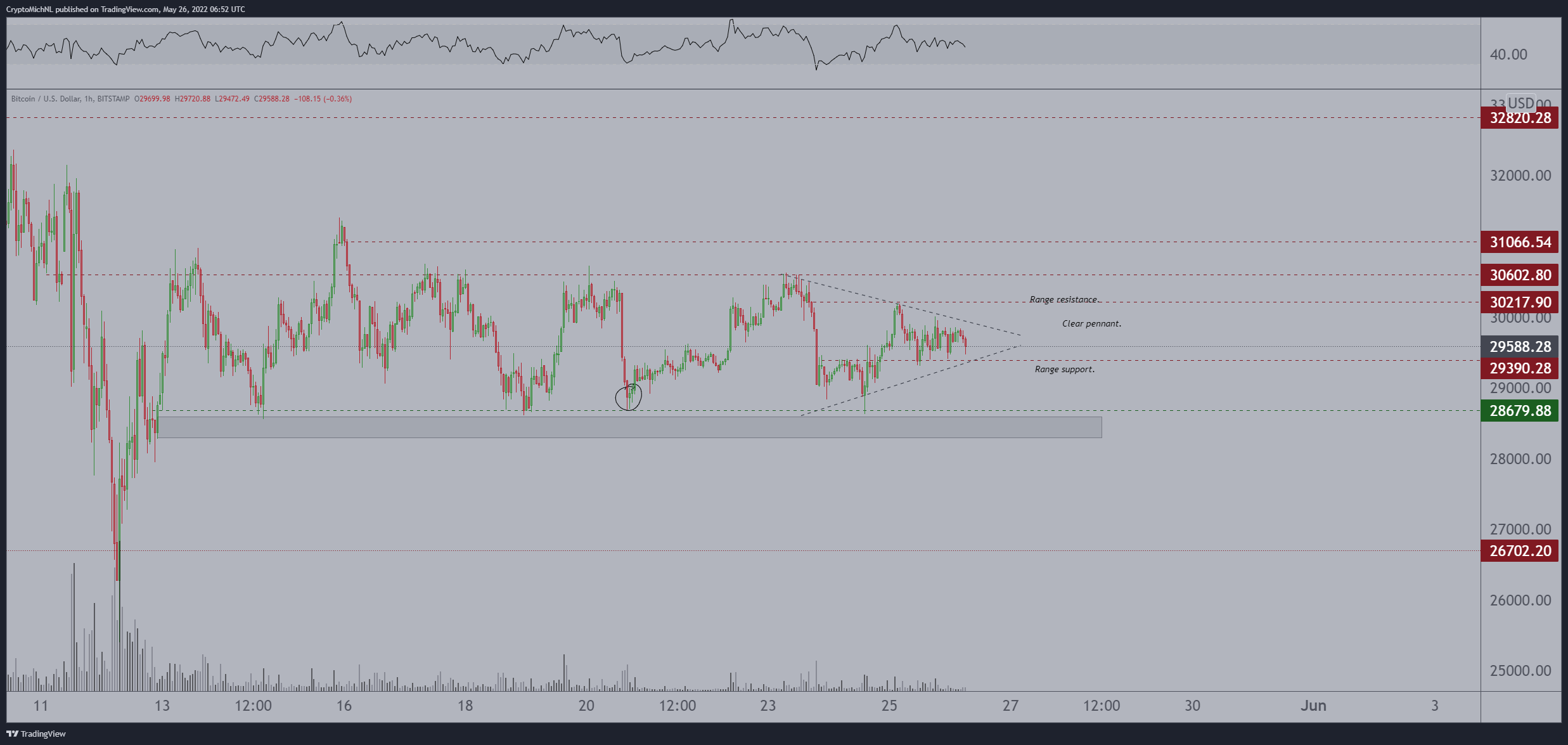 Van de Poppe also lays out how he sees Bitcoin moving in the coming months.
"The plan on Bitcoin."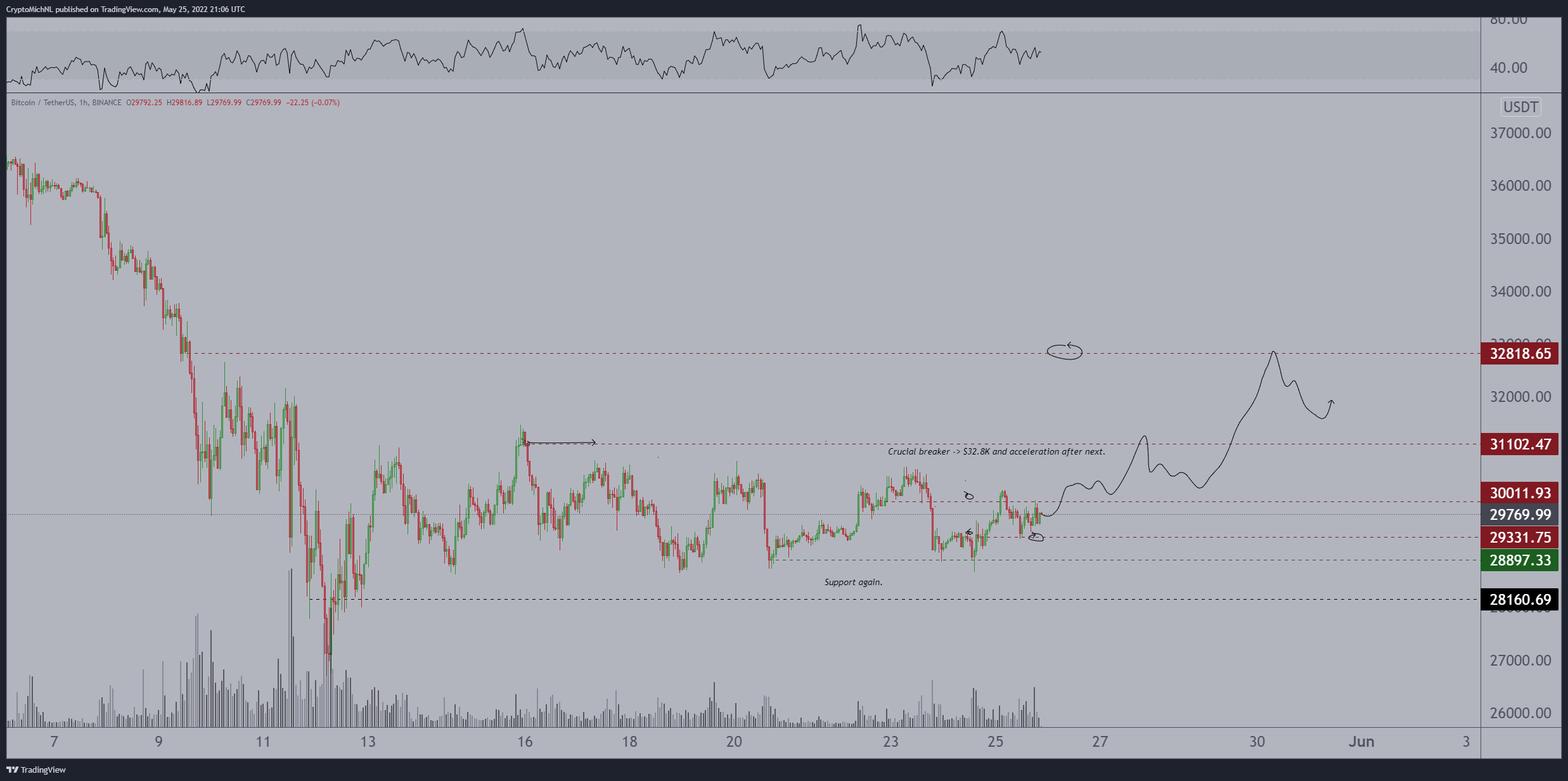 Moving on to Ethereum (ETH) rival Fantom (FTM), Van de Poppe says the layer-1 blockchain is ready for longs.
"This one played out nicely. 
Not a bad place for longs now."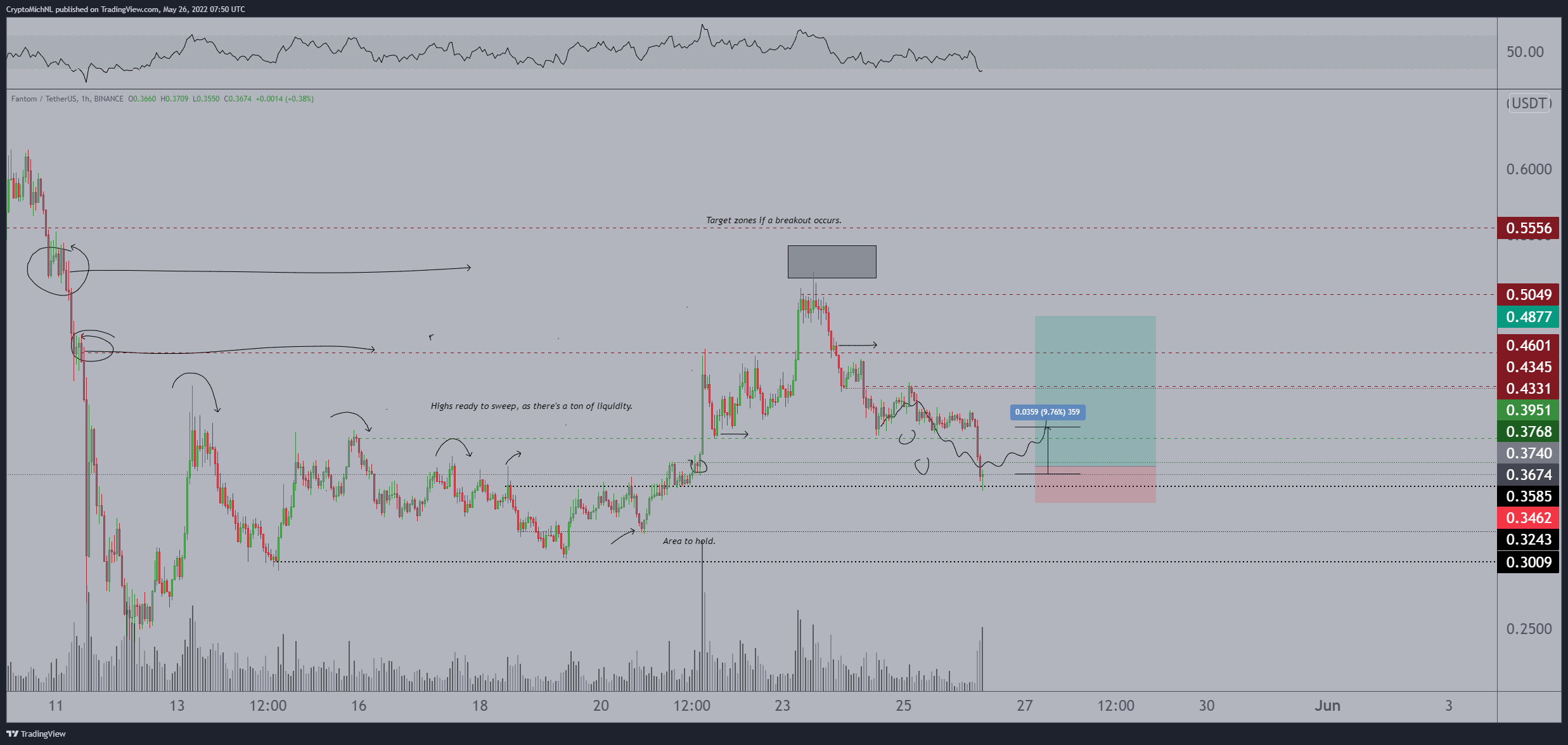 The crypto trader next looks at Ethereum, which he says needs to break through $1,940 to continue moving upwards.
"Well, Ethereum got towards the range low.
The question will be whether we can bounce from here and break the $1,940 level. If that happens, I'm assuming we'll continue $2,050.
If it doesn't, then the markets are looking at <$1,800 probably."