TRENDING TODAY
Ethereum price surpassed $1900 for the first time after August, rising more than 16% in a month. This comes as Bitcoin takes a breather near $35K and altcoins take the lead. While the market sentiment remains positive, ETH price is under pressure as millions of open interest (OI) have been wiped out after a significant increase last week.
"Ethereum catches my eye on this Sunday. The Open Interest (OI) has increased by +$600m over the last days. This will be volatile very soon," said on-chain crypto analyst Maartunn. Traders anticipate ETH to hit $2000 as Bitcoin price holds $35K strongly.
Maartunn on November 6 noted that $400 million of OI wiped out in a day, giving up mostly all gains in OI in the last few days. As a result, the ETH price is under pressure, probably for a pullback or a correction. With the market sentiment positive, a correction is unlikely. However, a retracement is most likely.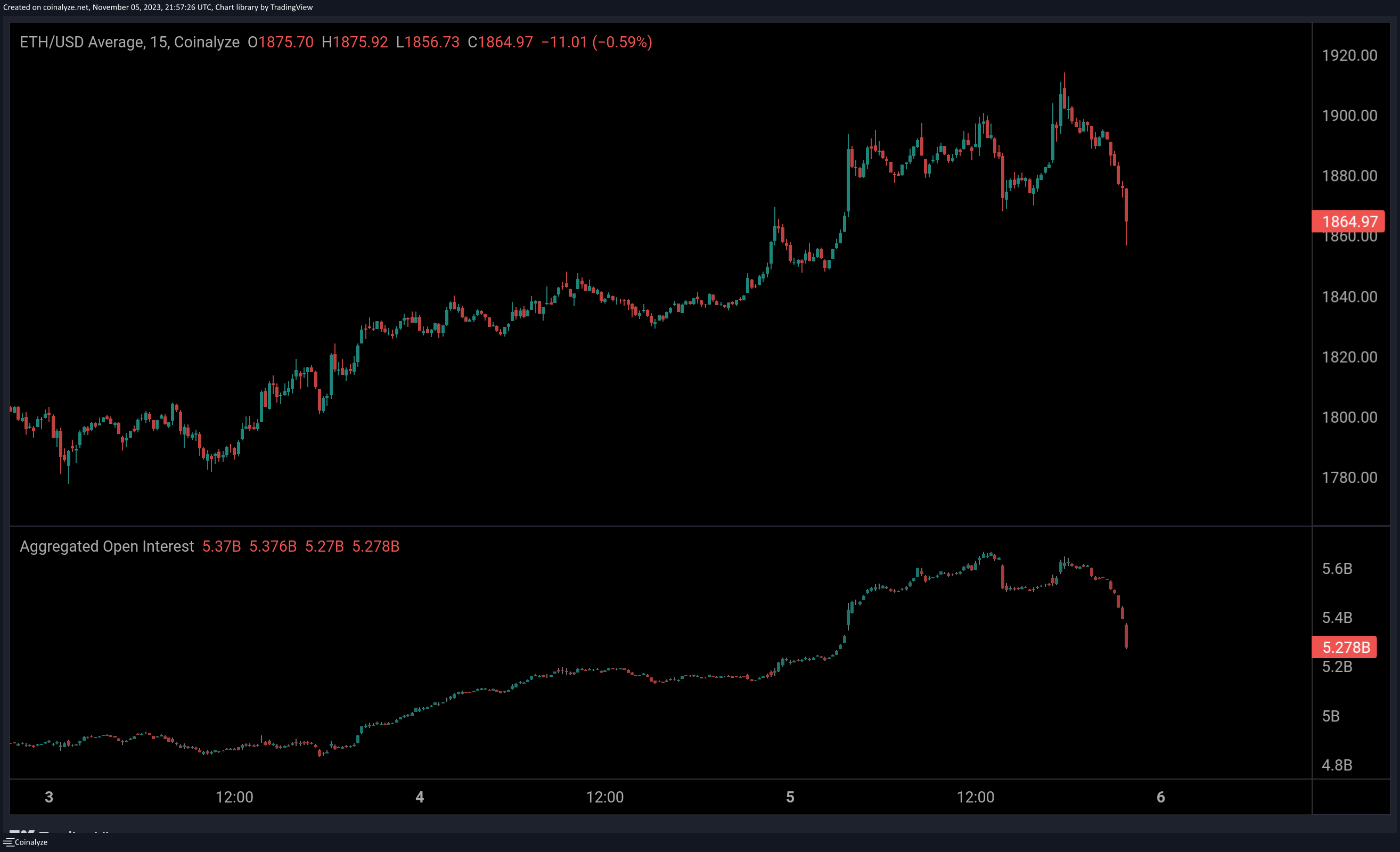 In addition, there are many ETH moves to crypto exchanges by whales amid altcoins' recovery. A selloff by whales is typically considered a bullish move, but keep an eye on trading volume for an invalidation of a correction.
CoinGape Markets reported that a bearish breakdown channel pattern would set the price for a 16% drop. Ethereum has experienced heightened volatility near the $1830 level, proving to be a formidable resistance.
Recommended Articles
Popular crypto analyst Credible Crypto said the chart is clean at the moment and the $1400-$1500 zone was his HTF buy zone and the bottom. He believes ETH price will not go below $1500 again. In addition, he predicts ETH will hit $1700 first before moving to $2000.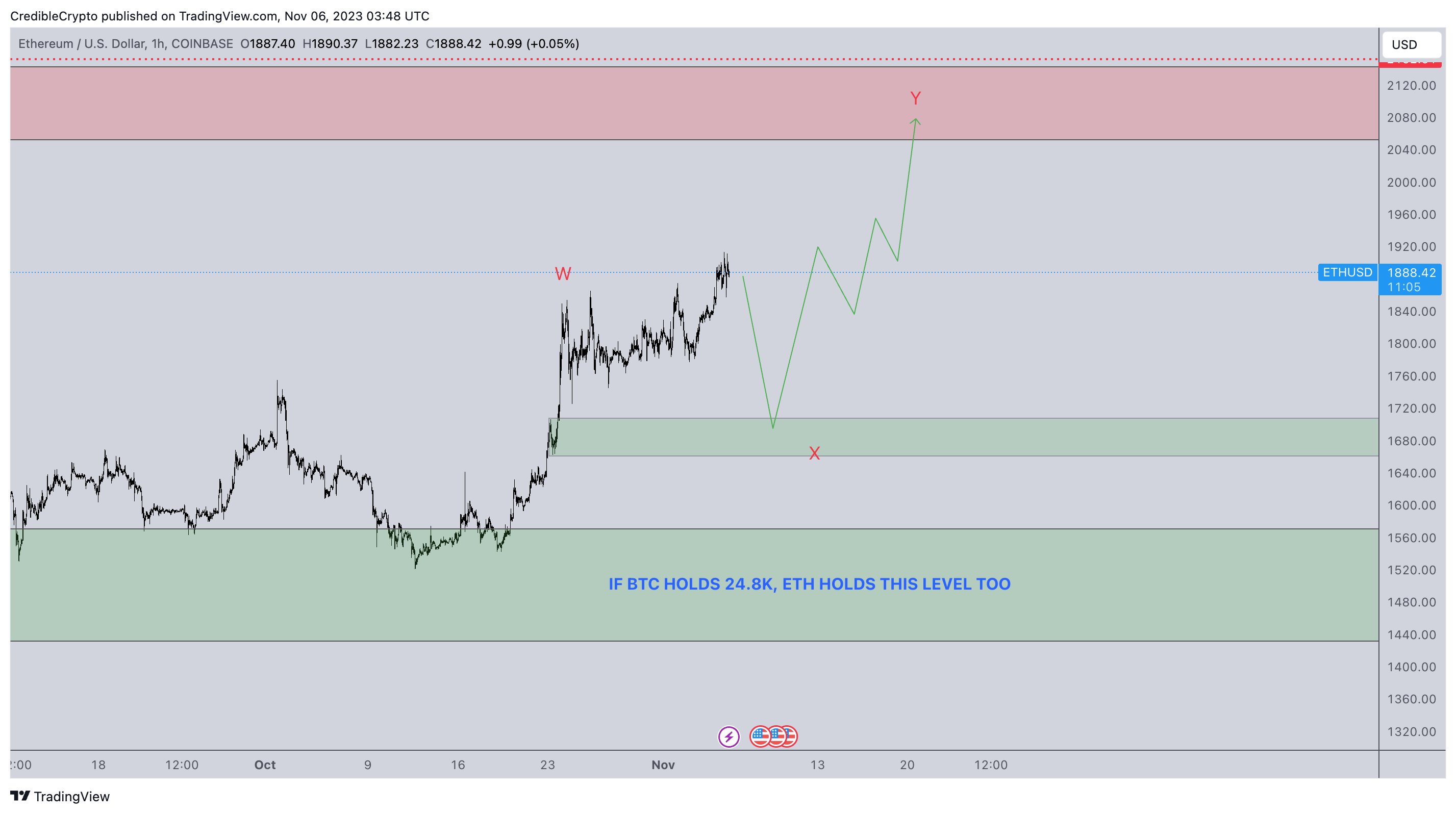 ETH price fell 1% in the last 24 hours, with the price currently trading at $1,877. The 24-hour low and high are $1,863 and $1,911, respectively. Furthermore, trading volume has increased by 42% in the past 24 hours.
Also Read: Bitcoin Price Chart Indicates Major Incoming Move, Will ETH, XRP, ADA, SOL Follow?
Varinder has 10 years of experience in the Fintech sector, with over 5 years dedicated to blockchain, crypto, and Web3 developments. Being a technology enthusiast and analytical thinker, he has shared his knowledge of disruptive technologies in over 5000+ news, articles, and papers. With CoinGape Media, Varinder believes in the huge potential of these innovative future technologies. He is currently covering all the latest updates and developments in the crypto industry.
The presented content may include the personal opinion of the author and is subject to market condition. Do your market research before investing in cryptocurrencies. The author or the publication does not hold any responsibility for your personal financial loss.