Amid the bullish trend circling the cryptocurrency market due to the recently concluded Uptober rally, Polygon's native crypto MATIC has recently gained traction recording a 50% increase in price surge in the last 20 days.
MATIC Experiences Price Growth
The recently concluded Uptober (October) which is believed to be a month of green (gains) saw some cryptocurrencies performing significantly great. Many altcoins experienced price surges during the past month, and one of the notable altcoins that benefited from this is MATIC.
The crypto asset recently went past the crucial $0.75 mark sparking momentum toward reaching the significant $1 mark. However, if the token is fortunate enough to sustain its current pace, it might reach the $1 mark by the end of 2023.
MATIC reaching the coveted $1 mark is expected to happen if the token manages to surpass $0.85 in November. Meanwhile, a reverse below $0.75 will bring the MATIC price down to $0.55, if buyers are unable to maintain their lead at $0.60.
MATIC's Exponential Moving Averages (EMAs) have also experienced a significant breakout over the recent weeks. The price of MATIC experienced a price surpassing the crucial $0.75 barrier after the crypto's 200-day EMA breakout. 
MATIC surpassing a 200-day EMA puts it on its way to potentially reaching the $1 mark by the end of the year. This is because, in the Polygon chart, a golden crossover opportunity appears when the 50-day and 200-day EMAs are crossed above.
While the 50-day EMA's upward trend suggests that a golden crossover could take place, the bull run cutting across the 200-day EMA may also suggest a reversal movement. However, the crypto asset has managed to sustain its upward trajectory since it surpassed the 200-day EMA.
Significance Of The Crypto's Market
Currently, the token's price is sitting at $0.77, indicating an 8% daily increase in price with a 24-hour trading volume of $489,605,430. The token market is standing robust, ranking 13 in the cryptocurrency market with a market cap of $7 billion.
MATIC has a significant market presence and a circulating supply of 9.24 billion MATIC, which buttresses its long-term technical score and puts it above 48% of all cryptocurrencies in service.
Related Reading: MATIC Price Rally Threatened As Whales Deposit Millions Of Tokens To Exchanges
One significant aspect of the surge in MATIC's price is that the token experienced a 33% year-to-date (YTD) decline in September. Consequently, the crypto recovered from this within a month.
In addition, the token's strong bullish candles and rising volumes hint at a continuation of an upward trajectory. As a result of this, buyers have a good chance of maintaining their lead at the current price of MATIC.
So far, MATIC has experienced a 50% increase in the last 20 days, putting it in a profitable position following the 33% year-to-date decline in September. With the current bullish continuation, the token presents more profits in the future.
Featured image from iStock, chart by Tradingview.com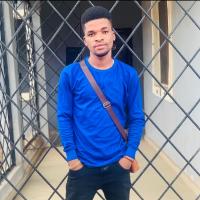 My name is Godspower Owie and i am an employee for Bitcoinnist and NewsBTC news outlet. Sometimes i like to picture myself as an explorer, this is because i like visiting new places, i like learning new things (useful things to be precise), i like meeting new people – people who makes an impact in my life no matter how little it is. I cherish my time, my work, my family, and loved ones. I mean, those are probably the most important things in anyone's life. I don't chase illusions, i chase dreams.