JOHNSTOWN, Pa. – The play "The Searchers" by the great ancient Greek playwright Sophocles has remained incomplete for millennia. Only the first three acts have been recovered since it was written more than 2,400 years ago.
Mark DiMauro, a University of Pittsburgh at Johnstown assistant professor of digital humanities, recently used artificial intelligence to "finish" the work.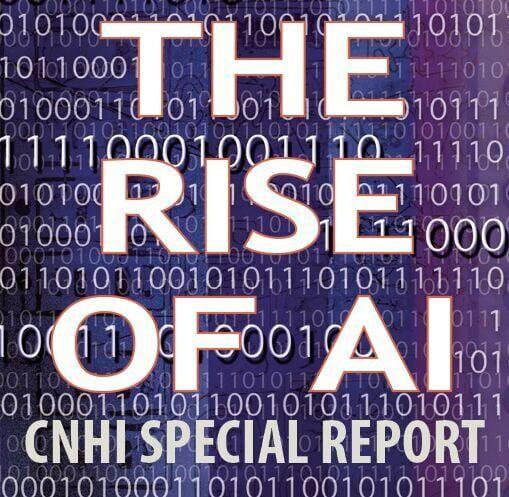 At 5 p.m. Nov. 30, parts of that play will be staged by Pitt- Johnstown theater students in Room 131 of Blackington Hall.
DiMauro said the group will read from the original play and his AI additions in order to see if anyone – including the audience – can tell the difference, while fostering a discussion of the uses of AI.
The Pitt-Johnstown professor said he has worked with artificial intelligence for roughly five years. As the tools became more popular, he began examining their creative potential.
"Once I figured out I could use it to embody other authors' voices, I wondered, 'What if I use it for incomplete works? Essentially, work that will never be complete again,' " DiMauro said.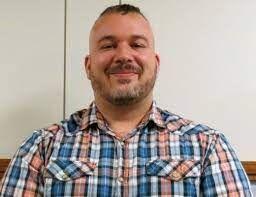 He focused on "The Searchers" because much of the play's content has been preserved – although the missing parts of the play likely will never be discovered. The less original material available for input, the harder the work would be to reconstruct using AI, DiMauro said, so he wanted to use something with a lot of data available.
Hermes and Apollo
The play tells the story of the newborn god Hermes, who decides to play a joke on his older brother, Apollo, by stealing his cattle. Apollo sends a party of satyrs to find his herd, promising great rewards in return.
DiMauro applied for a Pitt Momentum Funds micro-grant and received support to pursue the project. Pitt-Johnstown professors Jeremy Justus, Derek Leben and Ken Sherwood also contributed.
DiMauro started on the work using a series of JavaScript data agents, or programs, but he switched to using ChatGPT 4 – a large language model-based chatbot created by the company OpenAI that can generate text based on large amounts of input data – after that tool became available for the reconstruction.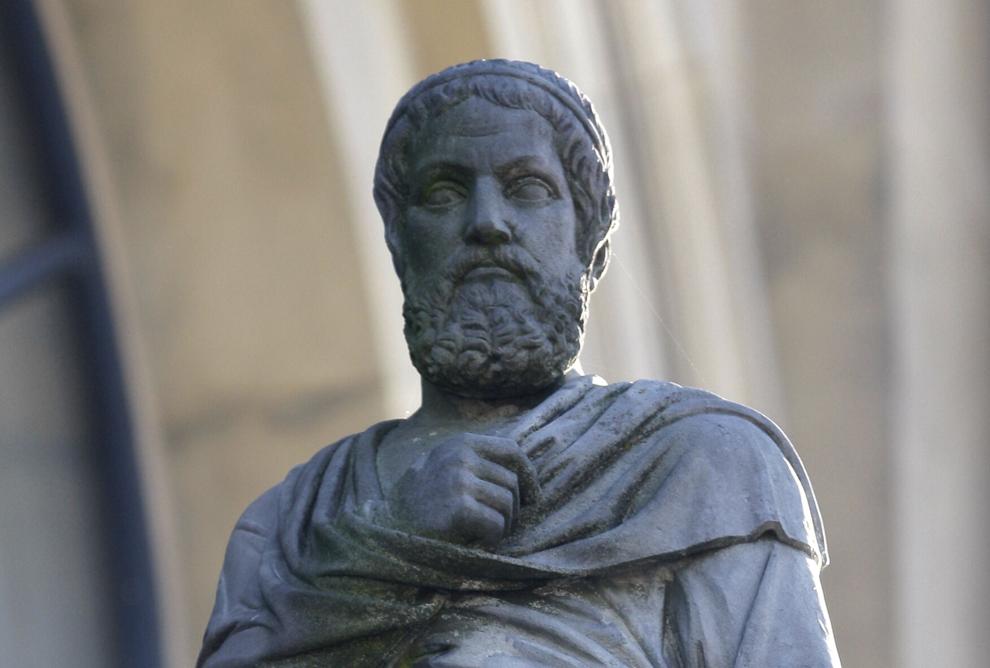 Through the use of distant reading – the act of understanding literature not by examining particular texts, but by collecting and analyzing large amounts of data – DiMauro added sentence structures, word choices and related information to form the reconstructed parts of the play.
"It's about as close as we can get" to Sophocles, he said, noting that the result needs to be examined by others to ensure the program did what it was supposed to.
'Excited by AI'
DiMauro began work on the project in June and completed it a few months later when he contacted UPJ assistant professor of theater arts John Teacher to bring the play to life.
"I'm excited by AI," Teacher said. "I think there are a lot of things it can be used for, especially as a research tool."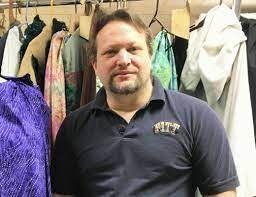 However, he expressed concern about the digital learning program being used to cut out humans.
DiMauro agreed, adding that he is in no way in favor of replacing humans with AI or using AI for plagiarism, but instead views the tool as a way to gain insights on historic texts. He said the humanities will help put the technology in its proper box.
'Fragmentary texts'
Michael Stoneham, UPJ humanities chairman and associate professor of English literature, wrote a letter of support for DiMauro's micro-grant application.
He described the work as pioneering use of generative software for "textual restoration" and an "opportunity to contribute toward our understanding of a wide range of extant fragmentary texts."
"I am particularly excited about this proposal and endorse it fully," Stoneham said.
Teacher said the possibility of using AI in the realm of humanities to provide the "ability to have works in different authors' styles and voices is exciting."
Both he and DiMauro are excited by the opportunity to bring a dialogue on artificial intelligence's use, especially in restoration or reconstruction of incomplete ancient works, to campus and to dig into the intricacies of the subject.
"It opens up all kinds of doors and windows," Teacher said, "good and bad."
Joshua Byers is a reporter for The Tribune-Democrat. He can be reached at 814-532-5054. Follow him on Twitter @Journo_Josh.